Lake Loch Lomond in Bella Vista is as little as 2 miles away from some of our Swalve Property locations. Swalve owns two lakefront properties, and Lake Loch Lomond is literally in the homes' backyards! Loch Lomond is the largest lake in Bella Vista and has the perfect amenities for anyone who loves the outdoors, water, fishing, and fun. When you are planning a vacation and reserving home rentals for such, Swalve Properties homes can provide both housing and unending fun, all on the same property!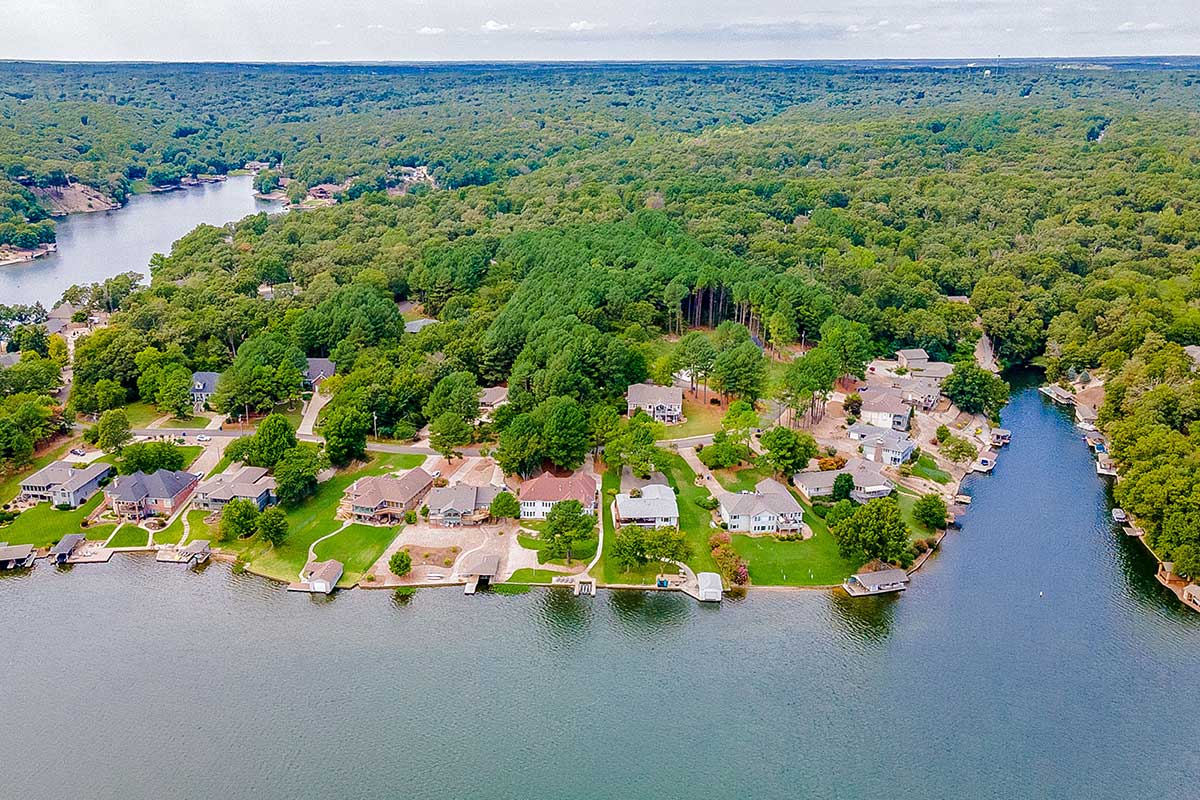 This 477 acre lake with a maximum depth of 88 feet was built in Bella Vista in 1982. Loch Lomond has no horsepower limit, and is a prime fishing tournament location! This is also because of large populations of fish species in this lake such as bass, bluegill, large crappie, redear, and very large catfish. Loch Lomond has more amenities for fishing and water fun than any other lake in Bella Vista! It is the only lake in Bella Vista that includes a full-service marina, boating slips, a gas refill station, covered fishing dock, fish cleaning station, gas and bait sales, boat rentals, and pontoons rentals as well! Loch Lomond provides annual mooring spaces through the Bella Vista Property Association, too. Loch
Lomond has ample room for skiing in its main bay, as well as concealed and secluded coves for those that need quiet isolation for catching the best fish. Many anglers use these coves to enjoy the best largemouth bass population in the city. Angler tournament goers are fans of the great success they can find on Loch Lomond! If you have a speed boat, a jet ski, or a pontoon, and are considering vacationing near Loch Lomond, you're setting yourself up for a wealth of fun. The lake is beautiful and perfect for summer fun, and our rental homes are the best rentals on Loch Lomond!
Not only is there a big beautiful lake at the backdoor of our Swalve Property homes, but there are also three parks along the lake itself. Loch Lomond has three parks; Tiree Park, Granton Park, and Stoneykirk Park. Each park offers boat ramps, picnic tables, grills, and restrooms. Granton Park offers a fishing pier, whereas Tiree and Stoneykirk Park offer shoreline fishing. Tiree Park is unique from the others as it also offers a pavilion with electricity and lights, a horseshoe pit, shuffleboard, and a playground, for any party or gathering you could want on your vacation!
Swalve Properties prides ourselves on our home rentals and the amenities that come with them, whether provided by us, or by the location of our homes. Location itself can be an amenity and we set our sights on that goal when we chose our properties! A comfortable, roomy, and beautiful home to make your own for your vacation, in between lake days and fishing tournaments, is just exactly what it looks like to have reached this goal. Make your vacation the best it could ever be by simply choosing Swalve Properties as your rental home!