Swalve Properties homes have the perfect location for anyone interested in river fun! Less than 10 miles from your front steps you can find the Elk River. The Elk River, in Pineville, Missouri is a popular tourist attraction, as well as a favorite for the locals since it opened in 1989. This river is open for fishing, as well as to kayak and canoeing enthusiasts all year long. The Elk River outfitter offers a variety of high quality, durable, safe vessels and equipment for your entire family. This river also provides large beaches to relax on, a volleyball court, a campground store, and free wifi! It is a great place to visit for the day, and conveniently located close enough that the drive after a day of fun is short and sweet.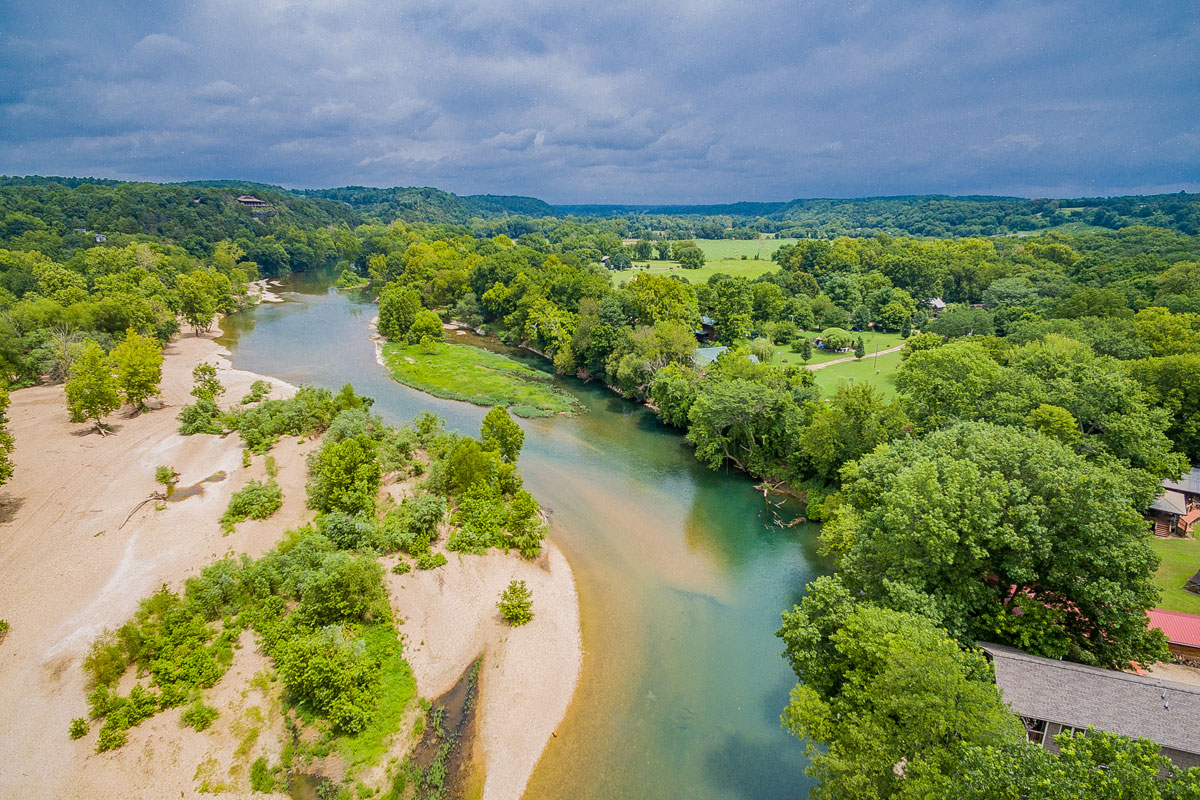 If you enjoy fishing more than floating, the Elk River has three different creeks to delve into. Big Sugar Creek, Little Sugar Creek, and Indian Creek are clear, cool, and great spots to catch Largemouth or Smallmouth Bass, Catfish, Crappie, goggle eye, Bluegill, Perch, Drum and several others. Ozark Trophy Hunters is a great fishing outfitter that is within 10 miles of the Elk River and its streams, in case you need access to new fishing gear! The Big Elk Floats and Camping is another great outfitter to stop by before you head to the water, to pick up any last minute lures or line that you need, too.
Outside of fishing and floating in Noel, Missouri, there is Bluff Dwellers Cave; an aweing and beautiful tourist attraction, and it is only a few minutes, less than five miles, from some of the Swalve Property homes. This limestone cave was discovered by C. Arthur Browning in 1925. After excavation, and stabilization, Bluff Dwellers Cave was opened to the public for tours in 1927. Ancient Archaic-aged Native Americans used this cave as shelter. These ancient people were known as "Bluff Dwellers" by many of the early archaeologists of the area, and the rediscovered cave was named after its original founders. The caves tour guides are helpful, accommodating, and have a constant goal to educate and entertain their tourists! It's a beautiful experience, and so close that you can't miss the opportunity to enjoy it.
There is a vast selection of eateries within a 10 mile radius of many of the Swalve Properties, as well. If you're looking for a family meal you can stop by Paisa's Mexican Food, Oriental Fusion, Amaalina, or Cliffside Cafe. If you're looking for a quick bite that isn't too far off the course, you have options like Mazzio's, Subway, McDonald's, and several others! Lodging that is affordable and so conveniently located is hard to come by in little towns, but if you have made it this far, you have found your best deal. Fun, food, and education, are all within a few miles of many of our rental homes, making them the best location for your newest and best family memories!